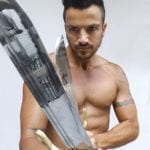 Peter Andre
Peter Andre Peter Andre Kung Fu Schools
Peter Andre trains Wing Chun with Paul Hawkes and has been very committed to learn Wing Chun since 2011 both Sifu Paul Hawkes and Peter Andre use Pagoda Wing Chun Store products.
Peter says "I use Pagoda Wing Chun Products while I train Wing Chun!"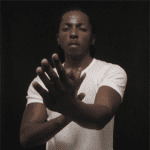 Neil Paris
Neil Paris Central Wing Chun
Neil Parris is the founder of Central Wing Chun, London, Neil has featured in many Wing Chun magazine publications.
Neil Paris says "I Highly recommend Pagoda dummies and other Pagoda Wing Chun equipment they are always my first choice for martial arts equipment."
A Certified representative of Lun Gai in "Yip Man Foshan Wing Chun" and Vu Ba Qui Vietnamese Wing Chun, Mark also teaches Mixed Martial Arts and Jiu-Jitsu to his professional MMA fight team KFA, he also promotes his MMA show "Fusion Fighting Championship" and is the owner of Pagoda Wing Chun Store.
Mark Hobbs says "Pagoda is about Martial artists supplying the Martial Art community. Because of this fact Pagoda only sells quality equipment that I get exited about, so at Pagoda the aim is to provide you the best quality products on the market at the best prices."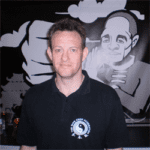 Alan Gibson
Alan Gibson The Wing Chun Federation
Formed in 1990. The Wing Chun Federation and its teachers are registered variously with the Wong Shun Leung Ving Tsun Association (UK), the Ving Tsun Athletic Association, and the Ip Man Martial Arts Association.
Alan Gibson says "I recommend Pagoda equipment to all my students, I would also recommend Pagoda to anybody else wanting to buy quality equipment; Pagoda Wing Chun's wooden products are the best available."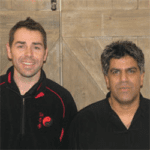 Sata Chand
Sata Chand The Meridian Centre
Director of the Maridian studio's, he has a number of videos on Wing Chun and Chi Kung. He has had a number of articles published in Combat magazine. Steve is an instructor for Sata.
"Sata Chand says "We always use Pagoda."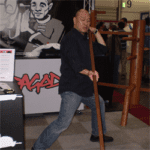 Robert Chu Chu
Robert Chu Chu Sau Lei Wing Chun
Founder of Chu Sau Lei Wing Chun and auther of the book Complete Wing Chun. He has published many articles in Inside Kung Fu.
"Robert Chu says "Pagoda is the best dummies,poles and T-shirt designs avaliable, a real Wing Chun equpiment leader."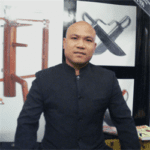 Michael Wong
Michael Wong Master Wong Academy
Michael has a very popular DVD range available He is a Pan Nam Wing Chun practitioner but also teaches Tai Chi and JKD.
Michael Wong says "Pagoda equipment is very high quality!"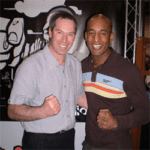 Mark Phillips
Mark Phillips London Martial Arts Academy
With over twenty years of Kung Fu experience in the UK Wing Chun Assoc under James Sinclair and registered as an instructor with the 'Ving Tsun Athletic Association' in Hong Kong also having taught and trained in various countries including the United States, Hong Kong and China.
Plus numerous international publications, Television programs and even radio Appearances including the BBC television productions GMTV teaching and promoting Wing Chun Kung Fu.
Mark Phillips says "I always use Pagoda equipment and so would have no hesitation in recommending Pagoda to other Martial Artists that want quality products for their school, students and themselves."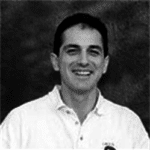 Luca Castrounis
Luca Castrounis The Reading Academy of Wing Chun & Kali
Lucas Castrounis is the oldest student of Nino Bernardo from the time when Nino taught at the Basement. Since he opened the Reading Academy he has featured in a number of martial arts magazines and newspaper articles in the UK and abroad. In October 2003 he was presented with the Hall of Fame Award by Combat Magazine.
"Lucas Castrounis says I recommend Pagoda Wooden Dummies to every wing chun practitioner."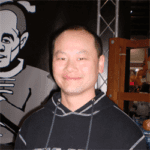 Kwok Cheung
Kwok Cheung UK South Wing Chun Association
Ip Chun expressed his wish to have a representative in the south region of the UK, in 2001 Kwok's school became the UK South Region Wing Chun Association. Kwok has studied with Ip Chun since 1993.
Kwok Cheung says "I must say that with the quality and precise measurements the Pagoda product sells itself and the service is also very good. The good thing is that Pagoda Dummies are readily in stock and available for our members, and yes they even deliver that's why I recommend Pagoda."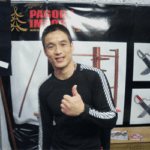 Kevin Chan
Kevin Chan Kamon Martial Art Federation
Kamon is a large organization with schools throughout the UK.
Kevin Chan says "Great dummies and quality kit, the first choice for myself and all my students."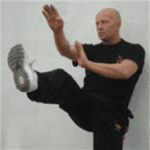 Karl Stanley
Karl Stanley Cheif Instructor of the UK Wing Chun Academy
A student of Ip Chun and a certified Instructor for the Ip Chun Wing Chun Academy in Hong Kong, A founding member of the European Ip Chun Wing Chun Association.
Karl Stanley says "Pagoda products can't be beaten for quality and price, excellent dummies which meet the demands for the serious practitioner, recommended to all my students."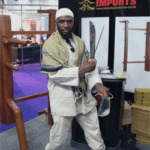 Gary Mackenzie
Gary Mackenzie The Wing Chun School
A student of Yip Ching and Chief Instructor of the Wing Chun School
Gary Mackenzie says "Pagoda equipment is great quality, I would defiantly recommend them. Pagoda is up there with the best."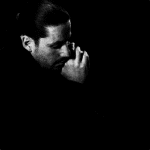 Eric Lilleor
Eric Lilleor Wing Chun Illustrated Magazine
Publisher/Editor-in-Chief of Wing Chun Illustrated, the world's only magazine dedicated to Wing Chun, regardless of lineage or style. Each bi-monthly 60-page edition is available in print, for PC & Mac, smartphone or tablet (Apple iOS and Android). You can even read WCI on the new Internet-connected Smart TVs!
Eric Lilleor says "This is my first Pagoda dummy and I can honestly say I'm truly impressed by the high quality — excellent value-for-money ratio! Highly recommended."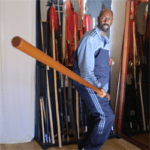 Desmond Spencer
Desmond Spencer Ving Tsun Kung Fu Association Europe
UK representative and student of Philipp Bayer "Germany" in the Wong Shun Leung Wing Chun method.
Desmond Spencer says "I was looking for somewhere else to get quality Wing Chun equipment, this was not easy and so I was very happy when I discovered Pagoda."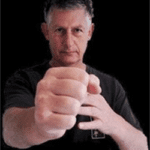 Clive Potter
Clive Potter Wong Shun Leung Ving Tsun Kung Fu Association
The Wong Shun Leung Ving Tsun Kung Fu Association was founded in 1994 with the permission of Wong Shun Leung. Clive Potter was a direct student of Wong Shun Leung and certificated to teach by Wong Shun Leung.
"Wing Chun wooden dummies based on the Koo Sang design and other great Wing Chun products I recommend Pagoda to everyone who practices Wing Chun."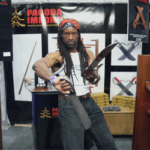 Brian Desir
Brian Desir East Anglia Wing Chun Athletic
Instructor under Austin Goh, Samuel Kwok and Yip Chun. A member of the Ving Tsun Athletic Association, Hong Kong, a member of the Yip Chun Academy Hong Kong. The British Kung Fu Championship (heavy middle winner) in 1985-1986 B.O.M.A.T Silver medalist 1993. British Championship (light heavy champion) 1995-1996.
Brian Desir says "Pagoda has great Wing Chun quality products and would recommend Pagoda products."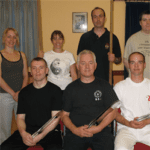 Bill Mckay
Bill Mckay Somerset Wing Chun
As a practitioner of Wing Chun for 20 years Bill has seen the various offerings and suppliers of Wing Chun equipment over the years.
Bill McKay says "Pagoda are quite simply the best. The quality of the equipment is second to none and their service is excellent. I recommend to all my clubs and students that to save time, effort and get excellent equipment, forget the rest and go to the best."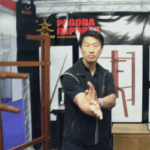 Benny Meng
Benny Meng Curator of the Ving Tsun Museum (USA)
Founder and Curator of the Ving Tsun Museum, Instructor Ving Tsun Athletic Association, Hong Kong, 7th Degree Kung fu Black Sash (IMYVTKF), 5th Degree Tae Kwon Do Black Belt (WTF), Author of Books and Magazine Articles,
Benny Meng says "Pagoda is top of the line martial art supplies."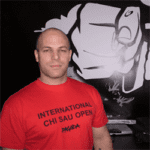 Alan Orr
Alan Orr Chu Sau Lei Wing Chun Association
Head Instructor for Shark Tank NHB, Integrated Eskrima: Kalis IIustrisimo under Guro Mark Wiley, Integrated Knife Fighting and Warrior Fighting Fitness also the Wing Chun Technical Editor for Martial Arts Illustrated magazine.
Alan Orr says "The best dummies and poles on the market, The products are top quality plus Pagoda listen to the practitioners of the art."